Sudha Banerjee, LMFT, Practice Owner
Sudha Banerjee, LMFT is a licensed therapist specializing in couples and family therapy. Sudha maintains an office at Brownsville and McAllen, TX. Sudha also meets with clients virtually. Sudha is trained in evidenced based models for trauma related symptoms, relational struggles, depression, anxiety and behavioral issues. She serves children, adolescents and adults. Services offered include couple's therapy, individual therapy, family therapy, group therapy and intensive workshops.

Sudha is trained in cognitive behavioral therapy, cognitive processing therapy, prolonged exposure, Gottman method for couples therapy, Integrated behavioral couple's therapy, Narrative therapy, solution-focused therapy, motivational interviewing and mindfulness.

Sudha specializes in parenting assessments, teaching co-parenting skills, relational counseling focused on couples, parental and family relationship development skills. Intensive training sessions focused on breaking the chains of co-dependency, skill building to resolve parent-child relational conflict and intensive training focused on couples relationship offered as an important part of her practice. She offers confidential services in a safe and supportive environment to help clients work through their struggles. Sudha is open to feedback from clients and believes that therapy is a collaborative effort with focus on the client's recovery and well-being.
Sudha accepts BCBS, United Healthcare, Cigna, Aetna, and EAP Referrals.
In her free time, she enjoys cooking, unintentionally enjoying anime (thanks to her kids), hot yoga, travelling and playing board games. She lives in McAllen with her family.
Services Offered:
Individual mental health assessment: $130/hour
Individual session: $ 125/hour
Couple's therapy: $ 145/hour
Family sessions: $ 160/hour
Intensive workshops on co-parenting: 6-8 sessions at $180 per session
Couples relational workshops: 3-5 sessions at $160 per session
Parenting assessments and evaluations: $200/hour
Surrogacy evaluations: $200/hour
Consulting and Coaching Services: $ 200/hour
Jennifer Moore-MFT Associate
Jennifer Moore is currently a student intern studying to be a Licensed Marriage and Family Therapist. She enjoys working with a variety of people including teenagers, couples, and families. She believes everyone should have a safe place to work though life's difficulties. Jennifer believes therapy is a collaborative process and guides clients to increase self-awareness and gain new perspective. In her free time, Jennifer enjoys cooking, baking, gardening, traveling and spending time with family
Dr. Tiffany Ross, Consultant and Coach
Dr. Tiffany Ross is a graduate level trained Marriage and Family Therapist, Relationship Expert, Coach and Consultant and has over 13 years of experience working in the Social Science field. In 2018 she completed a Doctor of Philosophy Degree in Higher Education Administration from William Carey University with Concentration in Research and Technology. She has served in various populations such as Children and Adolescents, Substance Abuse, Disability Studies and in the non-profit sector. She is the Owner/CEO of Old to New Creations, LLC an umbrella company created to empower women to take charge in transforming their own lives through building healthy relationships and prioritizing personal development and their own emotional healing. She is also the founder of Dr. Tiffany Ross Coaching and Consulting Agency, where she specializes in working with women who are ready to heal from traumatic relationships. She is passionate about seeing women win in every area of their lives and believes that we are all designed by God for a specific purpose. Dr. Tiffany has been married to her husband, Vaughn for 10 years and is the mother of 4 boys: Kyzarius (21), Jikorey (19), Stephen (10) and Nathaniel (2). They are both her support and motivation for her doing what she does.
Services offered: Life and relationship coaching, team building and leadership development for businesses and organizations.
Bhagyalakshmi, Nurse Practitioner Trainee
Bhagyalakshmi is currently a scholar seeking specialization as a Psychiatric and Mental Health Nurse Practitioner. She is a highly skilled registered nurse with 24 years clinical experience. She is dependable and highly organized nurse with excellent attention to detail and follow through. She is personable, able to develop positive rapport and empathize with patients and family. She enjoys working as a team member and individually. She is self-motivated to acquire and master new clinical skills as a Psychiatric Mental Health Nurse Practitioner.
Rose Kasrai, Sexual Health Consultant, LMFT, Texas
Rose Kasrai is a Licensed Marriage and Family Therapist and currently Mississippi's only American Association for Sexuality Educators, Counselors, and Therapists (AASECT) Certified Sex Therapist. She received her Bachelor's of Psychology at Southern Methodist University, her Masters of Marriage and Family Therapy at the University of Southern Mississippi, and she received a Certificate for Sexual Education and Therapy from the University of Michigan. She completed her certification for Sex Therapist in 2021. She has a certification in CPT and has been trained in EMDR. She has worked in public mental health and with combat veterans struggling with PTSD for over 8 years. She currently has a private practice in Mississippi, Sexual Wellness Therapy.
Jayda Nicole Silva- MFT Intern
Jayda Nicole Silva M.S., LCDC-I, is currently a student intern studying to be a Licensed Marriage & Family Therapist. She enjoys working with various people, including teenagers, couples, families & those with a substance or alcohol use disorder. Jayda believes in creating a safe environment where the client can work through the difficulties in their life. Jayda believes therapy can provide a new perspective for the client and help them achieve their personal growth. In her free time, Jayda enjoys the culinary arts, gardening, & spending time with family.

Angelita Godinez, MFT Intern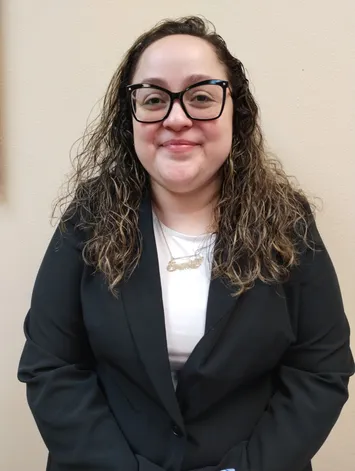 Angelita Godinez is currently a student intern studying to be a Licensed Marriage and Family Therapist. She enjoys working with a scope of diverse populations including specialized work with children/teenagers and also systemic work with both couples and families. Angelita believes in creating a safe space for individuals to express themselves and learn how to navigate life on terms that are attainable through supportive therapeutic collaboration. In her free time, Angelita enjoys baking, traveling, and spending time with her family.

Jessica Iracheta Martinez, Program Support Assistant
Jessica Iracheta Martinez is a first generation graduate from San Benito High School, a wife, and a proud mother of 12 year old twin girls, a 10
year old girl, and a 8 year old boy. She enjoys spending time with her children dancing, playing softball football or soccer, and having cook-outs on the weekends. Sundays are family fun-time at the Martinez home to watch their favorite football team the Dallas Cowboys play win or lose. Her favorite past time is reading, especially romance novels by Nora Roberts. She's recently started crafting homecoming mums for her daughters and their friends.